Resources
Resources
Patient resources
Downloadable XLH resources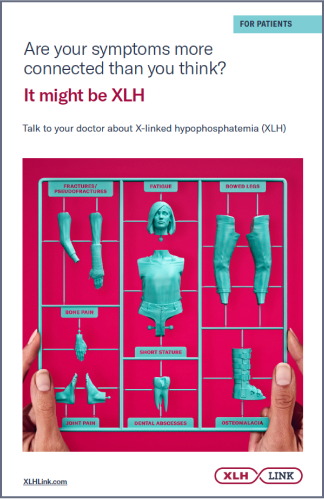 Patient Brochure
This resource explains the basics of XLH for those interested in learning more about the condition and its cause.
Download
TALKING TO YOUR DOCTOR
Need help preparing for your appointment? The XLH discussion guide can help.
Discussion guide
Sign up to receive helpful resources, get important event invites, and hear real patient stories that will support you on your journey.
Sign up